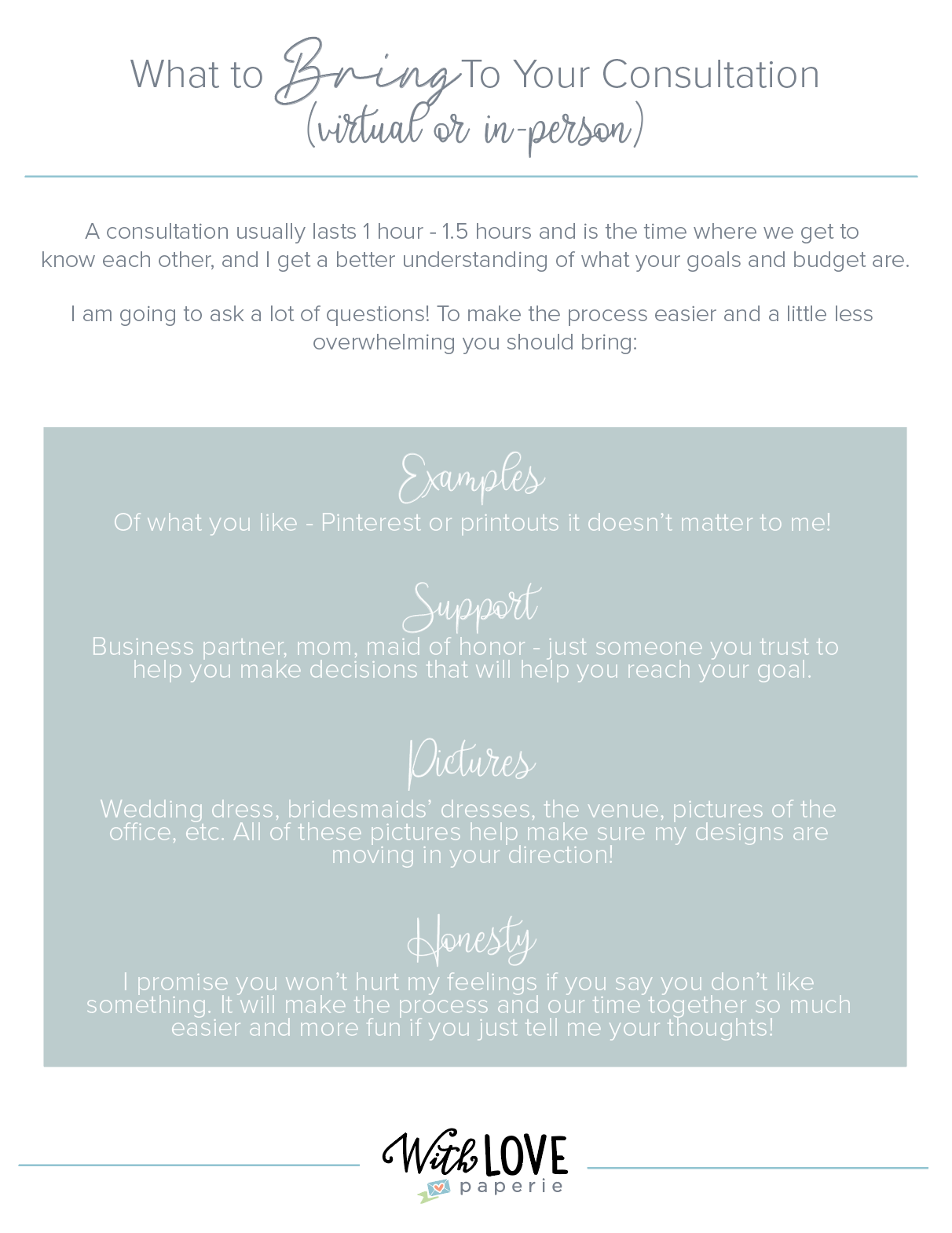 How to Prepare?
The Free Consultation is a way for use to get to know one another (think first date) and find out if this is something we both want to move forward with :)
What we will cover
Your Pinterest boards or anything else you have for your wedding planning and style
Overall design look and feel
Cards in the suite
Invitation + RSVP + Details etc.
Packaging and paper options
Colors
Printing Options
That thing you just have to have
Budget along with some rough estimates
Bring your examples, Pinterest boards, anyone else that might be interested in offering their opinions on invitations, pictures of anything you already have nailed down for the big day, and finally - Honesty!
I need you to be completely honest with me in all things - you won't hurt my feelings! Honestly telling me your thoughts and direction will guarantee that your invitations and our time together is PERFECT!